Welcome to Hawaii Coffee Company…
Today, we are the largest roaster of Kona Coffee in the world and Hawaii's leading supplier of coffee to the Island's hotels, restaurants and retail stores. We are a taste of Hawaii. Aloha!
Stock up on your favorite coffee and tea during our big  Day sale and get 10% off. Plus, you'll also get $5 flat-rate shipping anywhere in the USA.
Use code: SAVE10PERCENT Here!
Aloha,
from all of us at
Hawaii Coffee Company
Please note: Due to extreme scarcity, 100% Kona Coffee is excluded from the discount, but will be included in the $5 shipping offer.
Kona coffee is the market name for coffee cultivated on the slopes of Hualalai and Mauna Loa in the North and South Kona Districts of the Big Island of Hawaii. It is one of the most expensive coffees in the world.
Buy LION Gourmet Coffee, Royal Kona Coffee & More Here! Gourmet LION Coffee. Sale, Buy Now. Highlights: Free Coffee Plant Tour Available, Multiple Payment Options Available.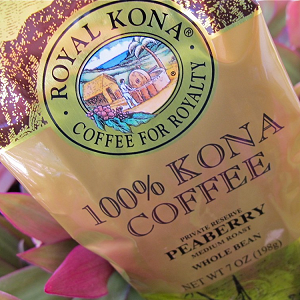 100% Kona Coffee
100% Kona Coffee beans from Hawaii's Kona Coast. Our Hawaiian Kona Coffee is selected from the best of the Kona Coffee harvests. These big, flavorful Kona Coffee beans are expertly roasted to produce a consistent and truly gourmet coffee when brewed.
Hawaii Coffee Company Products